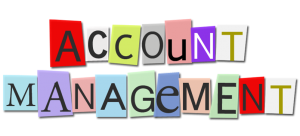 inXpection implements the Account Management System.
Account Manager System is our unique service system among similar service providers in China, and it makes us one of the best in this market. You can always get through this person at anytime throughout your whole project.
1. It works in this way
Each time when we receive a new Inquiry, there is a senior team member in related category come to get in touch with our clients for the following processes, he/she will be the responsible Account Manager throughout the whole project.
For temporary projects, the Supervisor of the specific category is defaulted to the project manager.
For long-term and stable cooperation, we will assign a dedicated Account Manager to take charge of the project.
2. You don't need to pay extra for this Account Manager.
inXpection only counts Man-day of the whole project. As we mentioned, an Account Manager works as a part of the team for your project, his/hers has already been included.
3. When you find issues with the way things are going, let us know.
We suggest to communicate with your Account Manager firstly for the problem you find, he/she will get supported by our cross functional teams for any issues he/she can't deal with alone.
But if you are not satisfied with his/her work, please let us know via this link. Our Customer Service team will take very quick action and typically will respond to you within 12 hours.
Please bear in mind that we are in the China time zone and may be many hours ahead of your time which could result in a reply on your following day.